Famous rebel leaders. Biography
A selection of famous rebel leaders throughout history. People who have led a rebellion against the existing power system – seeking greater freedom for themselves and their people.

Spartacus (109 BC – 71 BC) A Thracian gladiator who was a slave of the Roman Empire. With other slave leaders, he led the slave revolt in the Third Servile War – this was a major slave rebellion which saw significant defeats for the Roman army before his final defeat by Crassus. Crassus crucified 6,000 of Spartacus' followers on the road to Capua.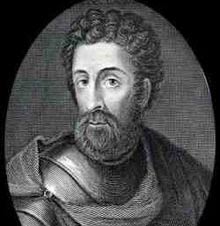 William Wallace (1273 – 1305) A Scottish landowner who became principle leader of Scottish forces in the Scottish wars of Independence. He defeated an English army at the Battle of Sterling Bridge, before his later defeat and capture. He was hung, drawn and quartered on orders of King Edward I of England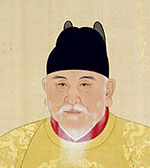 Zhu Yuanzhang (Hongwu Emperor) (1328 –1398). Born into a poor peasant family, Zhu joined the rebellion against the Mongol, Yuan dynasty. He rose through the ranks of the military to successfully lead the Han Chinese in overthrowing the Mongols and establishing the Ming dynasty.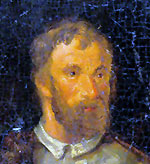 Wat Tyler (1341-1381) Leader of the 1381 English peasants revolt. The revolt was a protest against the 'poll tax' – an unfair tax levied on all people regardless of income. The revolt also sought to gain greater rights for peasants. He was decapitated after marching on London to meet with the Mayor of London and King Richard II.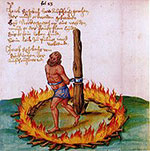 Jakob Rohrbach C. 1490 – 1525. One of the leaders of the German peasants in the Peasants war of 1525. He was captured and burnt alive for his part in the violent disputes.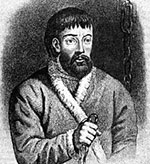 Yemelyan Pugachev (1742 – 1775) A Russian who led the Cossack insurrection against Russia, during the rule of Catherine II. The insurrection was initially quite successful, but he was later captured and taken to Moscow where he was executed.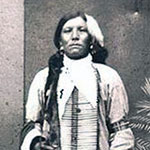 Crazy Horse (1840 – 1877) A Native American war leader of the Oglala Lakota. He led a rebellion against the US federal government who he felt were taking territories from Native Americans and harming their way of life. He achieved a notable military victory at the Battle of the Little Bighorn in June 1876. He was fatally wounded in 1877 after surrendering to American forces.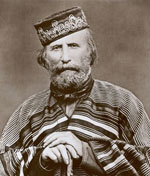 Giuseppe Garibaldi (1807 – 1882) Garibaldi was a key figure in the Italian independence movement. He led Italian forces to help create a united Italy. He also led rebel movements in South America who were fighting for independence.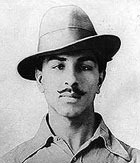 Bhagat Singh (1907 – 1931) Indian revolutionary who became involved in a violent opposition to British rule. His determination and courage made him a great hero of the Indian independence movement. He was executed aged 24 for his role in the killing of British officers.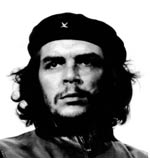 Che Guevara (1928-1967) An Argentinian Marxist revolutionary who became a major symbol of Twentieth Century Marxist rebellions in Latin America and Africa. Guevara played a key role in the Cuban revolution and later travelled to the Congo in Africa and Bolivia in South America where he was caught by CIA and summarily executed.

Citation: Pettinger, Tejvan. "Famous Rebel leaders", Oxford, www.biographyonline.net, 26th September 2014.
Revolutions and Revolutionary Movements at Amazon

Related pages

Politicians – Politicians from across the world. Including Abraham Lincoln, Charles de Gaulle and Indira Gandhi.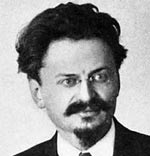 Revolutionaries – People who inspired or began revolutions. Including Spartacus, Joan of Arc, George Washington, Karl Marx.

People of the American Revolution – Leading figures in the American Revolution. Includes military leaders, philosophers, British protagonists and ordinary people. List includes; George Washington, Thomas Jefferson, George III and Benjamin Franklin.